Why Choose Quality Care Options?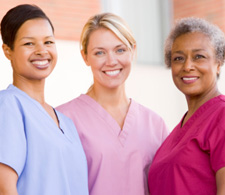 Quality Care Options is one of the top healthcare staffing agencies in Pennsylvania because we offer the very best nursing staff, direct care workers and other healthcare professionals, along with proven processes and procedures to ensure the quality of our performance.
Healthcare organizations require dedicated, well-qualified people. This applies not only to in-house employees, but to contract professionals as well. That's why healthcare organizations trust Quality Care Options to serve their healthcare staffing needs. They know our healthcare staff is highly credentialed, reliable, professional and ideally matched to each of our clients' unique needs.
Click the links below to learn more: