CareMatch™ Professional Matching System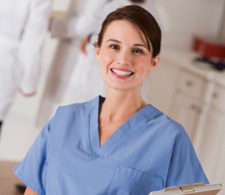 At Quality Care Options, we know that every healthcare organization or facility appreciates highly qualified nurses, direct care workers and other healthcare staff. We also understand that every client has different healthcare staffing needs and every candidate has different strengths or areas of expertise.
That's why we've developed a method of placing well-matched healthcare professionals and organizations together. By identifying the preferences and requirements of our clients and candidates in advance, our exclusive CareMatch Professional Matching System fosters strong working relationships that are a perfect fit for everyone involved.
All of the nurses, direct care workers and healthcare professional candidates that Quality Care Options provides are fully credentialed and exceptionally well qualified. But if you're looking for specific qualifications or opportunities, QCO's CareMatch Professional Matching System helps you find the perfect candidate or position to meet your needs.