We Love Our Super Staff! Incentive Program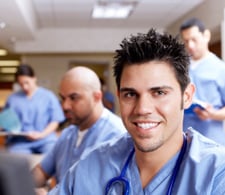 A great healthcare staffing agency depends on great staff to maintain its standards of performance for each client. Here at Quality Care Options, we're committed to maintaining an active roster of healthcare professionals who possess the highest standards of skill, compassion and dependability.
We Love Our Super Staff Incentive Program. With special compensation incentives for tenured members, those who work flexible schedules, assume demanding workloads or achieve high client survey ratings, Quality Care Options takes every available opportunity to recognize and reward our talented healthcare professionals for a job well done.