StatCare™ Priority Placement Service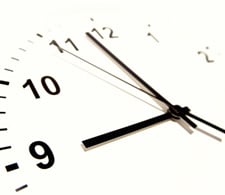 Your employees sometimes call out on short notice— often just as a shift is about to change. Even nurses get sick, after all. Maybe you need additional temporary staff on hand to manage an emergency situation.
Whatever the case may be we understand your healthcare staffing needs can't always be planned for in advance. When it comes to providing the necessary care, you can't afford to wait and, more importantly, neither can your patients.
With Quality Care Options' StatCare Priority Placement Service, we guarantee* the placement of a qualified healthcare professional at your facility within 59 minutes of your request, or we'll provide a 25% discount off your next comparable shift.
Staffing surprises and emergencies happen. But with Quality Care Options' comprehensive line of healthcare staffing solutions by your side, your facility is prepared to handle every situation, no matter how unexpected or how short the notice. We guarantee it.


*Disclaimer: The QCO 59-minute guarantee is contingent upon contractor access to facility orientation, client access policies and the provision of specific credentials and requirements prior to assignment.