Staff Ahead™ Proactive Staffing Program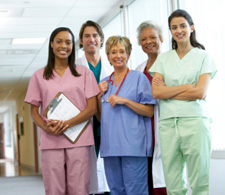 There's no reason to be making healthcare staffing decisions at the last minute. A proactive strategy helps you prepare for both short-term and long-term staffing needs, and Quality Care Options can lead the way.
With Staff Ahead, Quality Care Options' proactive staffing program, we work with your facility to create monthly staffing calendars that help plan employee schedules ahead of time— efficiently and effortlessly. By taking key holiday periods, upcoming staff vacations and projected busy periods into consideration, Quality Care Options recommends staffing strategies that help our clients prepare for every medical staffing situation.
Of course, we understand our clients are busy and scheduling issues often arise at the last minute. We handle emergency staffing situations as well, but in our experience those surprises are less common and more manageable with a well-conceived long-term plan in place. Staff Ahead Proactive Staffing Program from Quality Care Options helps you plan your healthcare staffing needs ahead of time.